Homeowners' conversion of unused space into new rooms is on the rise
Nov 18 2011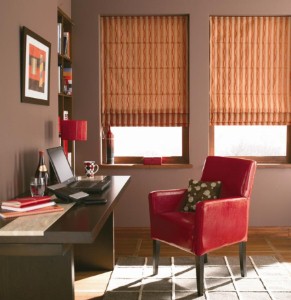 Homeowners are renovating unused space in their homes for media rooms, home offices and work-out areas.
Whether it's to make room for a newborn, a college graduate returning home or an elderly parent moving into their adult children's home, homeowners are increasingly using all available space in their homes.
Renovations to basements and attics, as well as plans to enclose porches or convert garages into livable space are all on the upswing to accommodate growing families, according to SmartMoney.com.
The uses planned for the extra rooms are as varied as the areas under renovation. "And some are getting fancier about it, turning attics not only into extra bedrooms or home offices but screening rooms, gyms and even lofty meditation retreats," stated SmartMoney.com.
The choice that homeowners make for
window coverings
may depend on how they plan to use the new space. However,
honeycomb cellular shades
are a good choice for just about any room since they save energy by moderating room temperature during all seasons. The honeycomb construction traps air to seal out heat in summer and retain it indoors in winter.
The small pleat selections from Blinds Chalet are currently being offered with a free upgrade to top down bottom up, or duofold, styles.
Bookmark/Share this page: