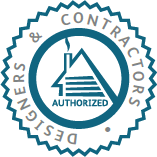 Are you a designer, contractor, or an organization such as a school or university? We can help you with large orders and bulk quotes! We have done them all. At Blinds Chalet, we have special pricing which we can offer exclusively for any of commercial quotes and give you the best price in today's market!
We can offer the most competitive pricing based upon the large volume that our business does over the internet. Take advantage of great pricing and rely upon our expertise and experience to meet the demands of each project! There is no job too big!
Saving you money and helping you choose the right product at the best price is our objective. Take a few seconds to determine if you are in need of a commercial quote.


Get your
FREE QUOTE
for:
Faux wood blinds
Wood blinds
1" and 2" Aluminum Blinds
Composite Shutters
Flame Retardant Products
Phifer Sheerweave
And Many More!
And Receive Your Special Pricing!

Our special pricing is offered to only to our designers, contractors, and window blind dealers to help your business become more competitive. Or perhaps, your job may fall under a contract quote which would be like a university or a company needing a quote for window treatments.


In any of these cases we can assist you in meeting all of your needs! If you would like to become a reseller of Blinds Chalet products, please visit our window blinds dealer section of our website were we have programs available for repeat customers.





We look forward to helping in all of your endeavors!!