Why Buy Cellular Shades from Blinds Chalet?
.
Blinds Chalet cellular shades offer great insulation to your home!
Our honeycomb cellular shades are available with a continuous cord for ease of use
Our cell shades are available with a one touch cordless on selected sizes
Easy color coordination with our large variety of colors for our window shades
All cellular shades come with FREE color coordinating quality aluminum or U.V. treated head rails! Cell shade headrails will be color coordinated to the fabric but not always an exact match. Continuous cord and cordless headrails are white with a color coordinated insert.
Express and Premier cellular shades are made with upgraded softer touch fabric for no additional fee.
Cordless cellular shades are excellent insulators and available as either single cell shades or double cell shades. Typically, double cell shades or room darkening/blackout cell shades are the best insulators.

Cordless honeycomb shades are a great way to enhance the look of your home at a price you can afford. Some honeycomb cellular shades are made from a unique fabric that allows you to maintain your privacy while still letting light to ooze in, while others boast material that blocks all outside illumination.

Another fantastic feature of cellular cordless blinds is that there are no cords or handles involved - simply lift the shades up from the bottom and pull them back down in a motion that works every time. If you don't have the time to deal with dangling cords or prefer blinds that are as easy and maintenance-free as they come, look no further than cordless cellular shades.

If you've had trouble locating shades or blinds that fit your unique window sizes in the past, you're in luck - Blinds Chalet offers custom-made blinds for each order. This means that when your product arrives, you'll be able to easily install your new window treatments without the aggravation or stress you may have experienced in the past. If you have specific requirements, such as shades that completely block out all sunlight for easy sleeping, honeycomb cellular shades are likely the perfect product for you.
* Production lead times are only an estimate and does not apply to any colors that are out of stock. Production begins the following business day after ordering. Please allow additional time for shipping.
When choosing a honeycomb cell shade, please consider the following:
Shape of Cells
Honeycomb shades come in different cell shapes, traditional H shaped cells and D shaped cells. D shape cells are designed to hold the accordion shape better. Our Soft Touch Double Cell Shades and our Express Double Cell Shades are manufactured with the D shape cells.
Type of Material
Cellular shades typically come in two types of fabric, spun lace and point bond. Spun lace is a softer, heavier duty material than point bond. Spun lace is 40% more effective in insulating heat and coldness than point bond. Our standard cell shades are made of point bond fabric while our premier and express shades are made of spun lace.
Number of Cells
The more cells a honeycomb shade has the better insulation it will provide. Cellular shades are excellent for insulation from heat or cold as well as noise reduction. A double cell shade will provide better insulation than a single cell shade.
Light Filtration
Cellular shades come in different grades of light filtration. Blackout cellular shades and room darkening cell shades are excellent at blocking undesired light while light filtering cell shades or translucent cell shades allow light to enter the room during the day but still provide privacy.
Pleat Size
The size of the pleats in cellular shades determines the number pleats the overall shade will have. For instance, a 3/8 inch cell shade will have more pleats than a 3/4 inch cellular shade.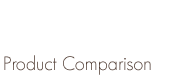 Sunlera Cordless TDBU 3/8" Single Cell Shades
1
PB
M
Cordless(included in price)
Cordless Express 3/4" Blackout Single Cell Shades
1
RD
PB
M
Cordless(included in price)
Cordless Express 3/4" Lt Filter Single Cell Shades
1
PB
M
Cordless(included in price)
Premier 9/16" Blackout Single Cell Shades
1
RD
SL
M
Premier 9/16" Translucent Single Cell Shades
1
LF
SL
M
Premier 7/16" Translucent Double Cell Shades
2
LF
SL
M
Premier Smooth 3/4" Room Darkening Cell Shades
RD
SL
M
Premier Smooth 3/4" Light Filtering Cell Shades
LF
SL
M
Express Cordless 9/16" Blackout Single Cell Shades
1
RD
PB
M
Cordless(included in price)
Express Cordless 9/16" Translucent Cell Shades
LF
PB
M
Cordless(included in price)
Sunlera Cordless 3/8" Single Cell Shades
1
PB
M
Cordless(included in price)
Sunlera Cordless 3/8" Double Cell Shades
2
PB
M
Cordless(included in price)
Sunlera Cordless 9/16" Blackout Single Cell Shades
1
RD
PB
M
Cordless(included in price)
Deluxe 3/8" Translucent Double Cell Shades
2
LF
PB
M
Cordless
Top Down Bottom Up
Continuous Cord Loop
John Gidding 3/8" Light Filter Double Cell Shades
2
LF
PB
M
Cordless
Top Down Bottom Up
Continuous Cord Loop
Good Housekeeping 3/8" Lt.Filter Double Cell Shade
2
PB
M
Cordless
Top Down Bottom Up
Continuous Cord Loop
Deluxe 3/8" Blackout Double Cell Shades
2
RD
PB
M
Top Down Bottom Up
Continuous Cord Loop
Cordless Classic 7/16" Double Cell Light Filtering
2
LF
PB
M
Cordless
Top Down Bottom Up
Continuous Cord Loop
Cordless Classic 9/16" Single Cell Light Filtering
1
LF
PB
M
Cordless
Top Down Bottom Up
Continuous Cord Loop
Good Housekeeping 1/2" Lt.Filter Single Cell Shade
1
PB
M
Cordless
Top Down Bottom Up
Continuous Cord Loop
Cordless Classic 9/16" Single Cell Room Darkening
1
RD
PB
M
Cordless
Top Down Bottom Up
Continuous Cord Loop
Sunlera Blackout Cordless TDBU 1/2" Single Cell Sh
1
RD
PB
M
Cordless
Top Down Bottom Up
Continuous Cord Loop
Good Housekeeping 1/2" Blackout Single Cell Shades
1
RD
PB
M
Cordless
Top Down Bottom Up
Continuous Cord Loop
Crinkle Fabric 9/16" Trans. Single Cell Shades
1
PB
M
Cordless
Top Down Bottom Up
Continuous Cord Loop
John Gidding 3/4" Light Filter Single Cell Shades
1
LF
PB
M
Cordless
Top Down Bottom Up
Continuous Cord Loop
Good Housekeeping 3/4" Lt.Filter Single Cell Shade
1
PB
M
Cordless
Top Down Bottom Up
Continuous Cord Loop
John Gidding 3/4" Blackout Single Cell Shades
1
RD
PB
M
Cordless
Top Down Bottom Up
Continuous Cord Loop
Good Housekeeping 3/4" Blackout Single Cell Shades
1
RD
PB
M
Cordless
Top Down Bottom Up
Continuous Cord Loop
Slumbertrack 3/8" Translucent Double Cell Shades
2
LF
PB
M
None Available
SlumberShade 1/2" Blackout Single Cell Shades
1
RD
PB
M
None Available
SlumberShade 3/8" Blackout Double Cell Shades
2
RD
PB
M
None Available
Sunlera Cordless 1/2" Day/Night Cellular Shades
PB
M
None Available
Premier Day & Night Shades - Light Filter/Blackout
LF
SL
M
None Available
Premier Day & Night Shades - Sheer/Blackout
RD
SL
M
None Available
Fire Retardant 9/16" Light Filtering Cell Shades
LF
PB
M
None Available
Fire Retardant 9/16" Blackout Cell Shades
RD
PB
M
None Available
Key
LF = Translucent/Light Filter
RD = Room Darkening/Blackout
SL = Spun Lace
PB = Point Bond
M = Metal
V = Vinyl