What Are Privacy Mini Blinds?
Jun 20 2013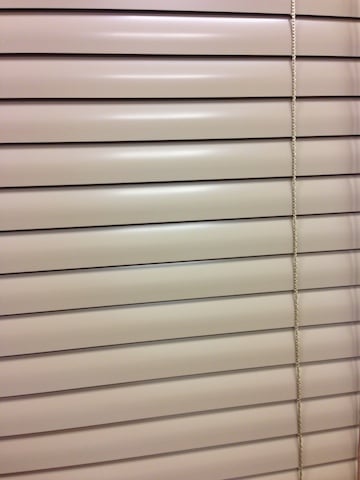 You will notice that there is no routed hole.
Privacy mini blinds
are made with 7-gauge aluminum. Privacy mini blinds are not routed down the center of the slat, but are notched on the back of the slat; the cord is threaded through this notch instead of through a routed hole. This means that there will not be a slot in the center of the slat that will allow light to come through, and will not obstruct your privacy when your mini blinds are closed, since there are no openings for someone to look through.
Read Full Post »