Best Window Treatments for Property Management Companies
Oct 1 2015
Most property management companies handle repairs or maintenance for owners of the properties that they manage. Typically this maintenance is done while a tenant occupies the property, but they can also be done when tenants change. The default option for most companies is to run to Home Depot or Lowes and purchase what they think is the least expensive faux wood blind.
The Problem with Big Box Store Window Treatments
Big box stores carry an array of window treatments. The most popular for standard size windows is the faux wood blind. For larger windows, most people choose the vertical blind. Big box stores make bulk orders of these blinds from China and other Asian countries. These blinds do not have a metal or aluminum frame in the head rail and the vertical blind slats tend to tear very easily. This leads to sagging of the window treatments and/or more repairs. Big box stores also cut the blind down to the width you need and you are left with removing additional slats in order to get the right height. For most
property management companies
, it is normal procedure to replace window treatments with each new tenant, but it doesn't have to be.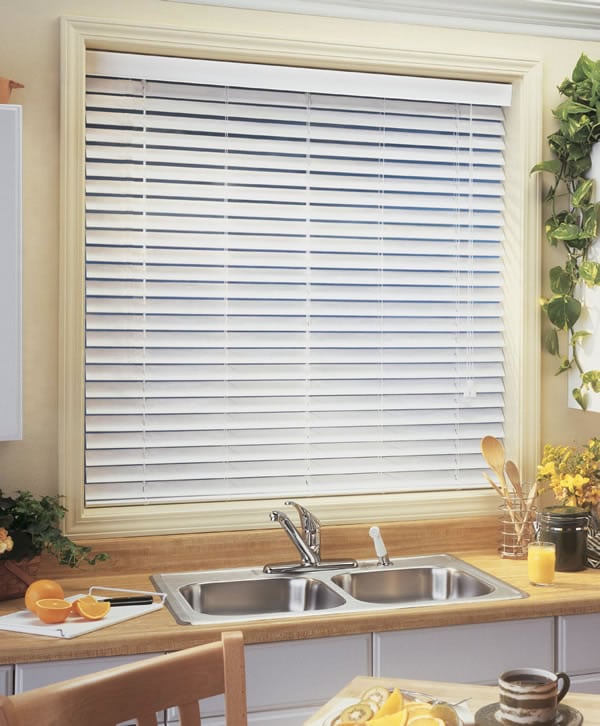 The Solution to Big Box Store Window Treatments
Blinds Chalet offers the faux wood and vertical blinds with higher quality that are actually less expensive than the big box stores! How is this possible? We are able to keep our costs down by a number of reasons: we sell a lot of volume and drop ship the products from our manufacturers, we don't house the inventory, and we don't have to charge sales tax for customers living outside of Arizona.
Our product comes with aluminum framing in the headrail and a more durable slat that resists fading, warping, and sagging. Our vertical blind has a thicker vane that blocks light and you can opt for vane savers to protect the vane from tearing and falling from the headrail. So, basically, you're paying less for a better product!
Our window treatments are custom made. That means that we make them to the size of the window cutout. This makes installation a breeze by simply installing the brackets and sliding the blinds in. You will not have to remove slats with our blinds in order to adjust length. They will arrive the exact length you need for the window. It is also important to mention that our blinds come with a limited lifetime warranty for peace of mind.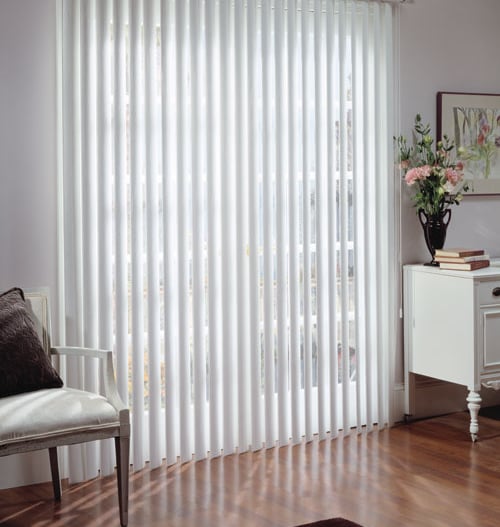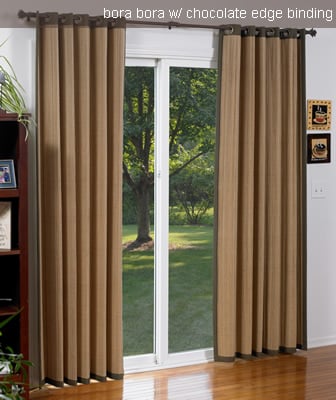 Residential Rental Properties
So, you might ask what the best window treatment is for residential properties. The most common option is
faux wood blinds
; however, some property management companies opt for aluminum mini blinds or
cellular shades
. Faux wood blinds are easy to clean and water resistant, so we tend to recommend them for residential homes.
Vertical blinds
are not the only option for large screen doors. We do offer
tavarua bamboo drapery
as an alternative or you can choose to go with curtains.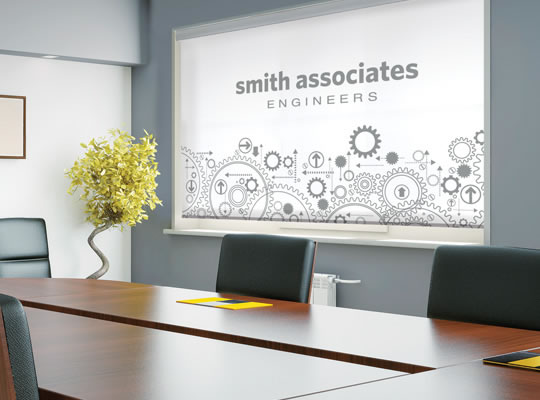 Commercial Rental Properties
Because commercial properties have less turnover since they will usually establish themselves and stay in one location, we recommend our
solar screen shades
. You can choose how tight the weave will be in the shade and, therefore, you can control the sunlight let into the room. This is really helpful as commercial properties tend to have large windows and open spaces. These window treatments are durable and easy to clean. They also come with options, such as motorization. One of our most popular options has to be the
custom print roller shades
. Businesses love these shades because for a very small cost, they can print their logo or product info on them. Examples of these shades are in the images below. These shades are great for advertising if you have a location that faces a busy road or shopping center.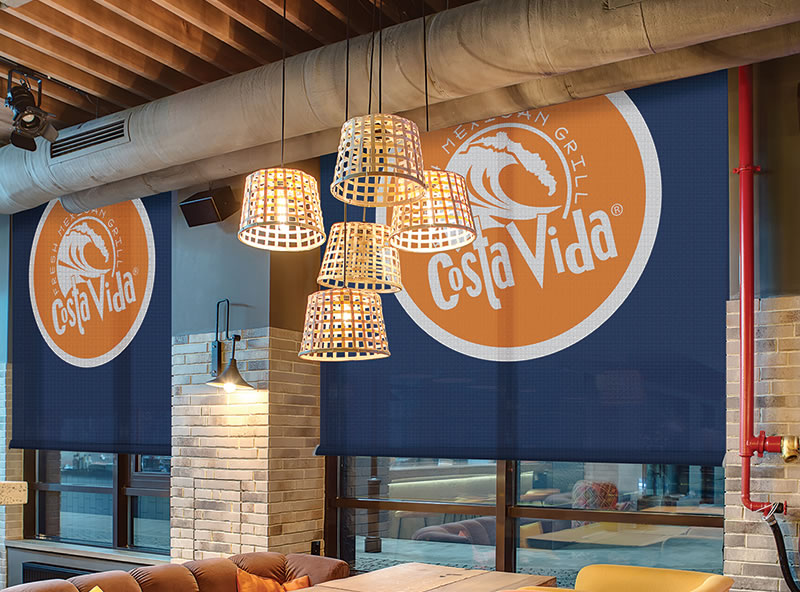 We hope this post helps you in deciding what will work best for the properties you manage. We are always here to help, so if you have any questions, feel free to call us or click the live chat button at the top of the page and one of us here at Blinds Chalet would be happy to assist you. You can also leave a comment below.
Post a Comment