Top Seven Interior Design Trends For 2015
Apr 6 2015
It is a new year once again and as expected lists about resolutions and trends start to pop out. When it comes interior design trends for 2015, a lot of us probably think that part of the decorations would be robots and other high-tech gadgets. But this is not actually case. The top interior trends of 2015 include rustic decors and lots of mixing and matching. Below are some of the best interior trends for 2015.
1. Mix different metals.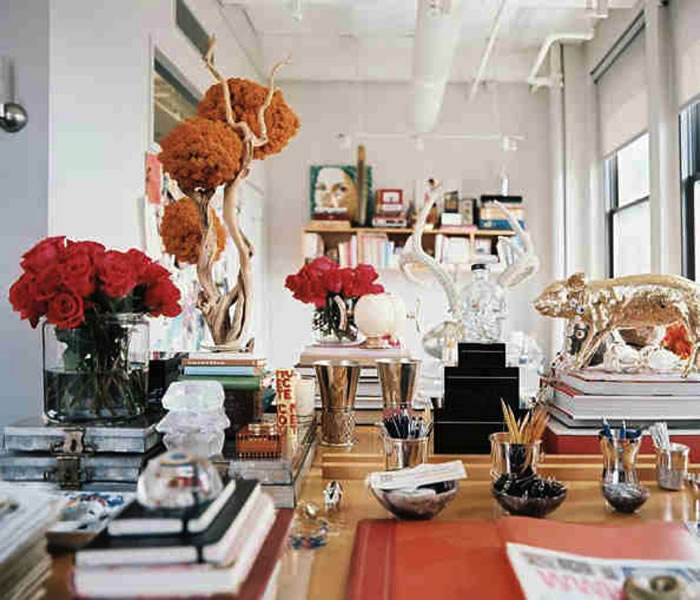 Designers Kelly Hoppen, Jamie Bush and Thom Filicia say that a display of matching metals in a single room is already outdated. This year is the perfect time to be bold with your choices of interior metal decorations. Rather than making sure all the table pieces are silver, how about you try mixing warm metals such as gold and copper. This bold interior home styling is risky but it actually works well for 2015.
2. Stage your bookcase.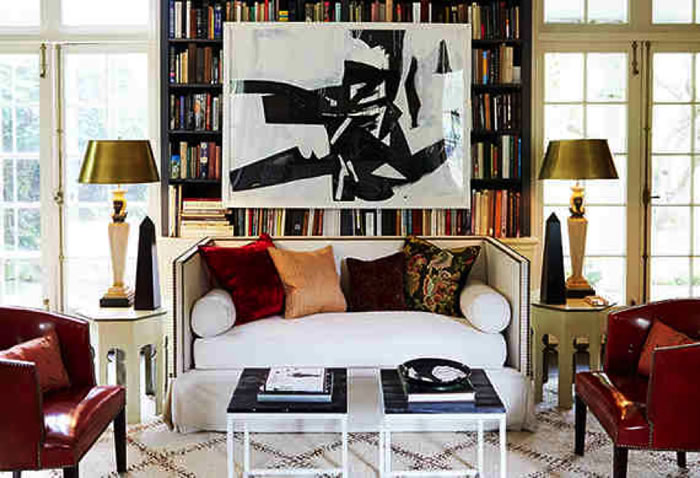 In the past, it was all about arranging every book in the bookcase according to color – reds in one shelf, yellows in the next, and browns in another and so on. Now, whether or not your books are organized by color, simply hanging a wall art would already make it look so much better and thus this styling must be part of your 2015 interior trend to-do list.
3. Make your family rooms comfortable.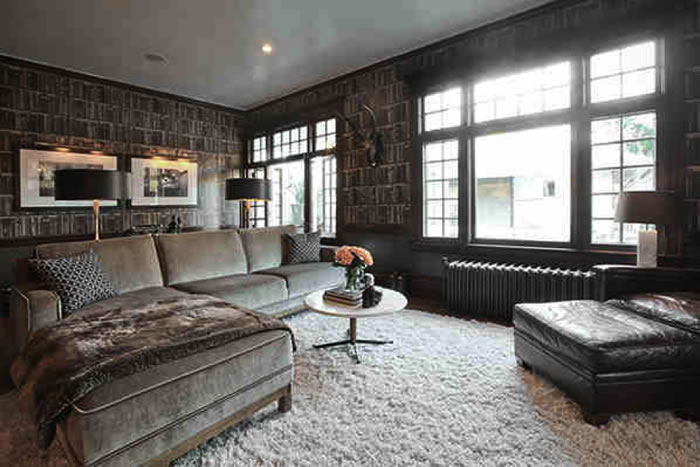 Gone are the days when you have to stick to formal sofas. This year, the
big and comfy sectionals trend
in the 80s is back. Change your sofas into big and comfortable ones so that anyone can just add a push pillow and start relaxing while reading a book, watching TV or playing a board game.
4. Matching old and new furniture.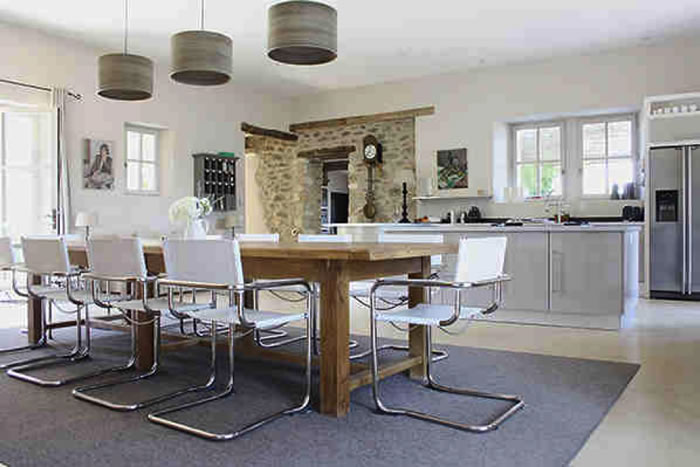 Overemphasize the characteristics of two different types of furniture by mixing and matching them. For example, rather than throwing away and replacing an old rustic table, update its look by matching it with modern chairs just like the one above. If you come to think of it, these two things are not a perfect match but once combined, it's matching actually works.
5. Invest on oversize art.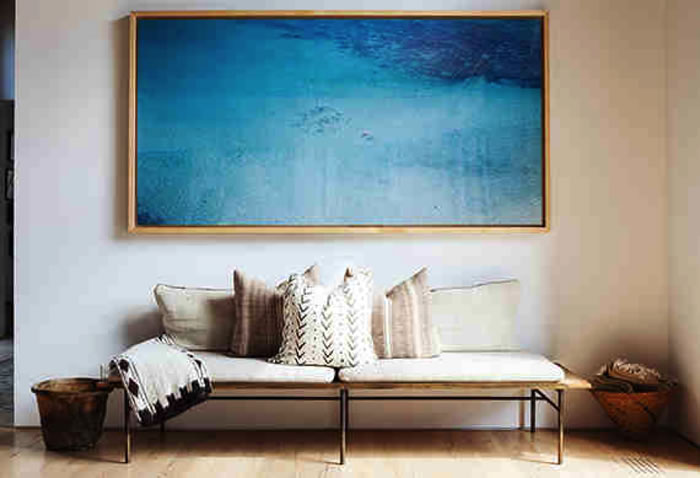 Museum display of art is already a thing of the past. What is in for 2015 is oversize art. Although the cost of oversize art can be very high, its effect is very apparent especially when used as a décor in a clean and bare wall. Such art piece can be a focal point in a room and could make it more elegant that it originally is. Thus, investing on oversize art is never really a waste. Tip: You can find cheap oversize art by visiting thrift stores.
6. Bring the garden into your bathroom.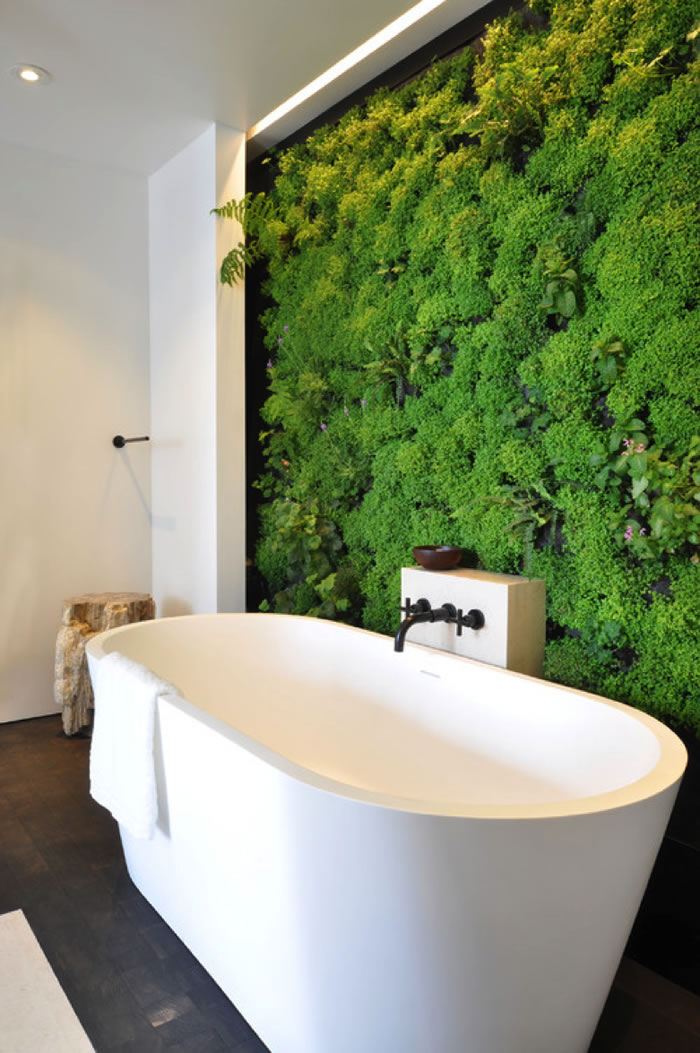 Interior designer Jasmine McClelland says that
indoor plants would be a trend in 2015
. Bringing plants indoors is a great way to freshen up your home. And when it comes to indoor plants, the bathroom is a good place to decorate it with. To apply this trend in your bathroom, opt for a vertical garden rather than potted plants because the former bring in more sophistication.
7. Display your library.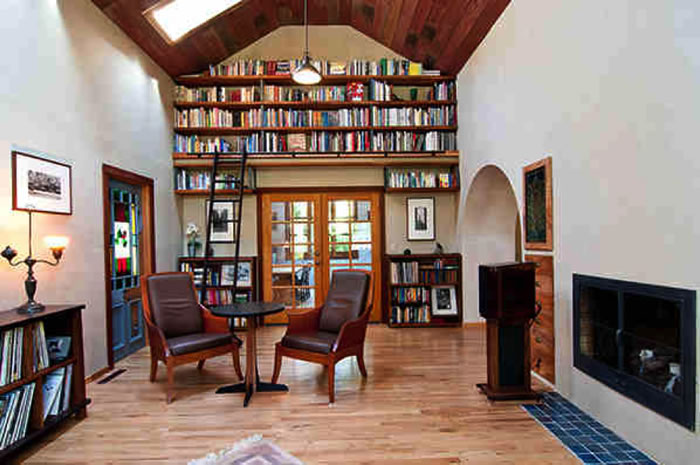 If you are a bookworm, start collecting all your books and
create a library display
in your living room. The smell and look of old books is something soothing. It creates a relaxing mood in a room it is decorated with– one filled with memories and character. I'm sure many of you have old books sitting in the corner of your house just left to dust. Rather than letting them sit there, use them as interior décor just like above.
Post a Comment