Coverings for odd size or shape windows aren't a dilemma for Blinds Chalet
Aug 30 2011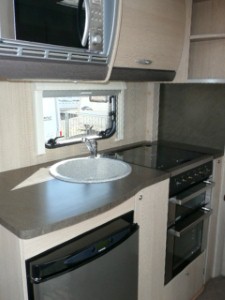 Customized window shades or blinds are available for small or oddly shaped windows.
Homeowners sometimes are confronted with selecting a window treatment for unusually small or oddly shaped windows and don't know what kind of blinds or shades are best suited to this decorating dilemma.
According to IdeasForHomeDecorating.com, one popular choice in recent years has been pleated
window shades
that have all the advantages of regular shades, but also come in a wide variety of shapes that include non-rectangular windows or triangular sections in sunrooms. They are also available in a variety of materials, colors and finishes to match any home decorating scheme.
"When you have windows which are small, difficult to curtain, or have other problems associated with them, you'll often find that
pleated shades
are a good solution," advises the website.
Those special windows aren't a problem when
window coverings
are ordered from Blinds Chalet, where custom fit shades and blinds are the norm.
"Most people have at least one or more windows that are shaped oddly or are oversized or undersized," states the company's website. "No matter what size you need or what color, if it's in stock, Blinds Chalet will get it out as advertised on their site."
Bookmark/Share this page: