Review and Promote our Products. Window Blinds and Shades By BlindsChalet.com
Jul 5 2012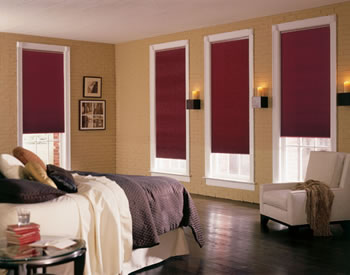 Do you run a valuable online website or blog? Do you enjoy home design and interior decorating? Do you like to review products and help your readers make wise shopping choices? Blinds Chalet has been providing high quality window coverings to great customers for over five years. We are one of the highest rated window blinds companies online. All of our blinds, shades, and shutters are custom made when you order them to fit your windows specifications. Each product is made of the highest quality materials and is backed by our limited lifetime warranty.
We are looking for website owners to review and promote our favorite blinds and shades. We would prefer that your website be based around high quality products, home décor and interior design. Our goal with this program is to help even more people experience Blinds Chalet's high quality customer service. If you want to participate simply email us at promotion [at] blindschalet.com.
If you do not own a blog that focuses on interior design or home décor, still make an effort to contact us. Many online sites refer to you as Mommy Bloggers. However, we know that you are professional bloggers and have an outstanding audience and following. Blinds Chalet is also interested in working with you.
What We Are Looking For
In order to participate in this program you must meet certain requirements. We are looking for bloggers that have at least ten thousand Facebook followers and fifteen thousand Twitter followers. We are also looking for bloggers that actively use and enjoy great products.
Are You Ready To Review Our Products?
If you meet the requirements listed above. Please email us at promotion [at] Blindschalet.com. In your email please include your blog url and stats.
Top 10 Search Terms:
Blogger Outreach, Blog Jobs, Promote A Product, Blog Giveaway, Blogger Publicity, Find Promotions, Permanent Product Reviews, Market Products, Product Giveaway, Window Products Giveaway.
William Schmelzle
Jul 11 2012
recently ordered and rec blinds.Product was rec.in good codition and was easy to install. The fauxwood blinds are great.They sure look good.We are well pleased with them and will be orderihg a couple more. The price is right and we will recommend them to any one.
Post a Comment