Vintage furnishings with modern convenience fit today's homes
Nov 18 2011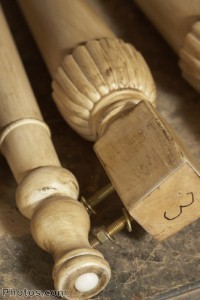 Vintage furniture is popular for furnishing period-style homes.
Vintage-inspired kitchen appliances and the resurgence of clawfoot bathtubs are among the home items that consumers want to go with their period-style homes.
According to James Hardie Building Products, there is a trend of nostalgic design by homeowners, although the need for less maintenance is high on consumers' wish list.
"Authentic modern products and building materials enable consumers to reminisce on simpler times while providing the up-to-date technology features that savvy buyers appreciate," the company stated.
In addition to outfitting their homes with period furnishings, homeowners can authenticate a period look in their selection of
window treatments
. Wood valances give a room architectural interest that's reminiscent of an earlier era.
Shutters
are a traditional window covering in cottage and country-style decorating.
Wood blinds
give an authentic look of the early 1900s in rooms decorated with mission-style furniture.
All of these features are available from Blinds Chalet, often at reduced prices through ongoing sales and discount coupons. Each consumer request for a free sample of a window covering is accompanied by coupons that provide a 30 percent discount off Blind Chalet's regular prices.
Bookmark/Share this page: