The right display is needed to show collectibles in the best way
Nov 18 2011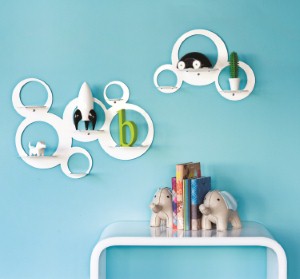 Interesting displays will show collectibles and favorite treasures the best way.
Interior decorator Shari Hiller counts family photos, books and collectibles among the best accessories that reflect a homeowner's special interests or hobbies.
But if they aren't assembled in a display that shows these items to their best advantage, they won't make as much impact in a room. As an example, asymmetrical arrangements or those that have an odd number of items often look best because symmetry creates too much structure and causes a display to look too formal.
Hiller, who co-hosts the PBS series, Around the House with Matt and Shari, suggests displaying photos according to a theme such as family events, or displaying all color or all black and white pictures along a hall or stairway wall.
Window treatments
in neutral colors and simple styles offer the most attractive backdrop for such accessories.
Blinds Chalet has an extensive selection of
roller shades
in different materials that are durable, stylish and priced to fit any budget. Solar screen roller shades are a good choice for a window that's located near a display of collectibles, because they can shield the items from sunlight damage.
Bookmark/Share this page: