Light-filtering and room-darkening options are available for skylight shades
Nov 17 2011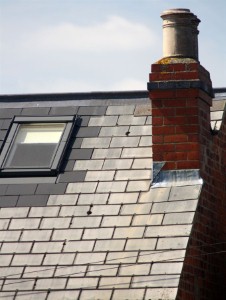 Pleated shades made for skylights are an excellent energy saver.
Pleated shades
designed for skylights provide superb energy savings by reducing heat gain in warm months and lessening heat loss significantly in cold weather.
Installing light-filtering skylight shades from Blinds Chalet also addresses lighting issues.
"Our pleated skylight shades in light filtering fabric are ideal for energy savings while still allowing filtered light to enter the room," according to the company's website. "Each skylight shade opens with minimal stack for maximum view-through."
The room darkening version of skylight shades are designed with no holes in the front of the fabric through which light can penetrate. By reducing UV rays, the shades also reduce fading of furnishing and carpets.
Both light-filtering and room-darkening pleated shades are available in a range of neutral colors as well as harvest gold, burgundy, gray and a softened green called mezzo. Hardware is available only in off-white.
The company points out that skylight shades are for inside mounting only and that total shade area cannot be larger than 18 square feet. Because they are cordless, skylight shades may require a pole to operate in very high windows.
Bookmark/Share this page: