Furnishings may mean more when they reflect homeowner's taste
Nov 16 2011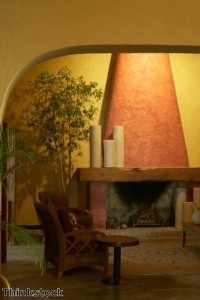 Decorating according to one's personal taste will make homeowners happier with their choices.
When homeowners go shopping for furnishings, they should ask themselves whether they are choosing furniture based on their personal taste or because it reminds them of something they saw in someone else's home.
Over the long term, they will likely be happier with things they choose according to their own taste, according to the San Francisco Chronicle.
While there's more selection than ever before in the types of finishes and styles available for an affordable price, choosing furnishings of long-lasting quality and appeal is what gives a home a look that truly reflects what the homeowners treasure, the newspaper reports.
The same approach works when home decorators are looking for
window treatments
that reflect their home's needs. Buying custom
blinds online
through Blinds Chalet gives consumers a broad range of
window coverings
to suit any décor or budget. Even inexpensive
mini blinds
come in lots of colors, as well as metallics and wood looks.
Shopping flea markets and vintage stores also provides a selection of accessories for the home that will find reflect homeowners' personal interests and not the most recent trend.
Bookmark/Share this page: