'Slow home' design addresses storage and sustainability for homeowners
Nov 16 2011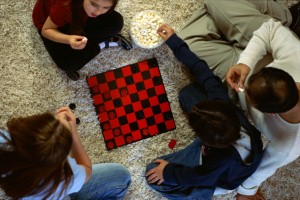 Design choices can influence how families interact at home.
Making better use of a home's space often increases a dwelling's liveability, according to a design trend that designers call "the slow home."
Shannon Honeybloom, author of Making a Family Home, said slow home living bolsters interaction and imagination, not just entertainment and instant information. Along these lines, she advises placing computers in places other than children's play areas and closing off the TV in an armoire to slow the pace of a home.
Good design often is at the heart of whether a family can solve its storage needs or improve the traffic patterns in a room. For instance, making the best use of natural light is an important part of the slow home philosophy, which also tries to provide families with sustainable features that meet their lifestyle and needs.
Honeycomb cellular shades
from Blinds Chalet are an energy efficient window covering that traps air to conserve heat in winter and cool down hot rooms in summer. A number of discounts and free upgrades are currently being offered by Blinds Chalet to add to the affordability of
cell shades
.
Bookmark/Share this page: