Apartment dwellers should use imagination to get the home style they want
Nov 15 2011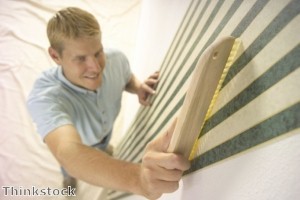 With the landlord's approval, apartment dwellers can change lighting and wall colors as long as they return them to their original state when they move.
Approaching a design plan for a new apartment can be a daunting task because most rentals come with standard-issue lighting,
window treatments
and uninteresting wall colors.
Seeing past all that takes imagination within a realistic budget and what changes the property owner may allow.
"Don't be reluctant about asking the landlord what you can and can't do with the space - you might be surprised," advises HGTV. "Most are fine with painting, hanging wall decorations and replacing existing window treatments and light fixtures, as long as you return the apartment to its original state when you move."
To begin, apartment decorators can get ideas on how to develop their new home's style by tearing out magazine pages that show color schemes and furniture they like and carrying them with them on shopping trips.
When making initial furniture choices, renters should focus on the largest, long-term purchases, such as sofas, beds, a dining table and lighting. Having a budget helps consumers match what they can afford with the best quality furnishings available in their price range. Shopping at flea markets and thrift stores may turn up some unique finds.
A window treatment can become a focal point by installing
shutters
for a country-inspired look in white or off-white or for a more classic style in wood tones. They can be used in conjunction with other
window coverings
, from energy-saving
cellular shades
to
custom drapery
. Shutters from Blinds Chalet are available in both wood and synthetic materials. They are excellent, affordable choices for both light control and privacy.
HGTV also recommends taking out standard issue ceiling lights and replacing them with stylish chandeliers that can be removed when the apartment dweller moves on to their next home.
"Lighting is an inexpensive way to decorate and instantly improve the atmosphere of a rented space," states the website. "Dimmer lights are great for controlling the ambience, and canister lamps placed on the floors wash light up the walls."
Just because apartment layouts are generally rectangular doesn't mean the individual who lives there has to leave it that way. To avoid having the dining and living rooms look as though they are in a line, each space can be divided with a large indoor plant, bookcase or artwork that can separate the areas according to how they are used. Round tables and curves in other furniture pieces also soften the edges of a squared-off room.
Bookmark/Share this page: