Roller shades can coordinate with new paint colors and finishes
Nov 14 2011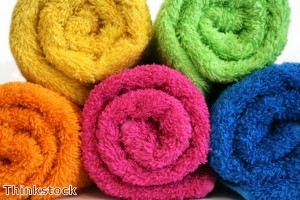 Finishes and texture in colors are becoming important in home decor.
In the world of house paints, the type of finish that a color has is becoming as important as the hue itself.
As designers experiment with paint techniques, they find they can evoke old-time tinted photos and faded maps with some colors. A matte finish that's midway between flat and eggshell contains porcelain dust for easier cleaning. Pearly finishes that fall between eggshell and semi-gloss stand up well in bathrooms and other areas that retain moisture.
In addition, decorating experts say the color gray, one of today's most popular neutrals, looks best with hues that have an undertone of purple for wood finishes, leathers and fabrics.
One way to incorporate these hues easily into a room is to find them in
window shades
or blinds that are available not only in a wide range of colors, but in finishes that can be matched to any room style. Blinds Chalet has a selection of rollar shades that can coordinate well with neutrals in a range of solid colors and patterns.
For a casual look in family rooms or children's rooms,
roller shades
also offer a window covering that's easy to clean and affordable with the use of Blinds Chalet's discount coupons and ongoing sales.
Bookmark/Share this page: