Neutrals can keep popular vibrant colors from overpowering a room
Nov 14 2011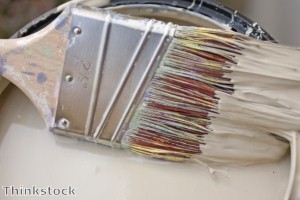 Neutral colors can be a good complement to bright hues.
Home decorators should be forewarned when choosing bold colors - a little goes a long way. They should look to neutrals - black, white, deep brown and beige - to keep vibrant hues from overpowering a room.
But for those who are stuck on the color wheel, trying to predict which hues will have the most staying power on their walls and furnishings should look at the recent choices made by the Pantone Color Institute.
The New Jersey-based company sets color standards for the fashion and home design industries and selects an annual favorite color. While honeysuckle rose was the color favorite this year, 2012 could turn up an entirely different hue.
During the past decade, the institute's yearly picks have included cool turquoise, a variety of reds and sand, according to the institute's website.
Using strong colors in a window treatment is an ideal way to include the latest hues in a home design without overpowering a room.
Window shades
and blinds from Blinds Chalet come in colors and finishes that can be used in tandem with
curtains
,
custom drapery
and valances. With discount coupons and free shipping, the company's inventory is affordable as well as stylish.
Bookmark/Share this page: