Apartment dwellers should allow their personal taste to shine in decor
Nov 11 2011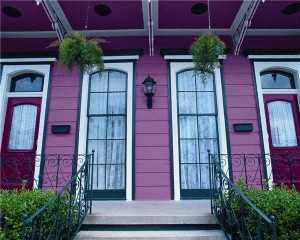 Apartment dwellers should allow their personal interests to show in their home designs.
An apartment's style will never become boring as long as its residents let their personal interests and tastes show in the selection of art work, colors and furniture.
By making seasonal changes in accent pillows and collectibles, the look of an apartment can take on a new look throughout the year.
"The idea is to create a home that is an expression of your inner being, so every time you step inside, it will really feel like you are coming home," advises RentalDecorating.com.
The kind of window treatment chosen for an apartment also needs to take into consideration the lighting needs of a smaller space. But apartment dwellers don't have to skimp on style when they choose a classic look like
roman shades
for their
window coverings
.
The selection of roman shades from Blinds Chalet come in a wide range of fabrics that have a softer look that works best in a residential setting. A current closeout sale on selected roman shades allows consumers a free set for every three sets of shades purchased.
Stylish window coverings are also a good investment because they can be taken along when it's time to move into a new apartment or house.
Bookmark/Share this page: