Horizontal fabric shades combine function and looks of shades and blinds
Nov 7 2011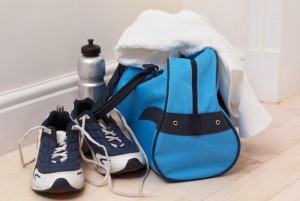 A home workout area can be attractive as well as functional.
Bold colors and double-duty furniture can create an attractive, but functional workout area in one's home that is tailored to exercise routines and the amount of space they require.
Mood-enhancing hues and functional features such as roll-away furniture, mirrors and storage space are some elements for homeowners to consider when putting together a home gym, according to the Arizona Republic.
Or, if there's no room to dedicate to a workout area, it can be included in a family room or den and put away when exercising is over. Scottsdale, Arizona designer Sturling Hayes stows exercise gear in containers under her bed. Screens and cabinets can hide away equipment when it's not in use.
"People may have a room that they just need to clean out and convert," she told the newspaper. "But everyone can't do that, so you carve out spaces in your home where you can keep things pretty camouflaged."
For a window treatment in an exercise area, horizontal fabric shades from Blinds Chalet offer the versatility of a window shade, but the individual slats are reminiscent of a venetian blind. Daylight can be managed by controlling the angle of the slats, which can be closed for privacy at night.
Bookmark/Share this page: