Planning out holiday time sleepovers should include bed arrangements
Nov 7 2011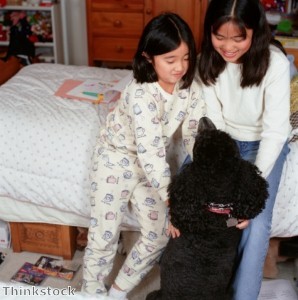 Parents need to plan the sleeping arrangements when their children host sleepovers.
As the holiday season approaches, it's time for homeowners to plan how they will accommodate a sleepover guest for their children during school vacation.
There are many ways that parents can make youngsters feel comfortable and work some fun into the sleeping arrangements. For instance, setting up a tent and air mattresses allows children to pretend they are camping out.
Just as rooms do double duty when guests arrive, so do some furniture pieces, according to Children'sRooms.org.
There are ottomans on casters that convert into small, camp beds with foam mattresses. Convertible beds have been available for many years, but now come in a variety of sizes. Reading chair-size convertibles are particularly well-suited to young guests.
Some sleeping bags come equipped with pumps to create an instant air mattress, and there are well-padded mats that come in bed-in-a-bag styles.
Mini blinds
are a window covering that youngsters can easily adjust themselves. The affordable selections from Blinds Chalet fit any décor even when the room's function changes to accommodate an occasional visitor. They come in a wide range of colors, fabrics and patterns that work well with both contemporary and traditional furnishings.
Bookmark/Share this page: