Bright lighting, easy to use fixtures are among senior-friendly home improvements
Nov 7 2011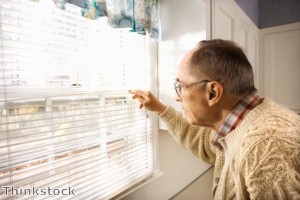 Making small adjustments in their home decor can help senior citizens live more comfortably in their homes.
There are a number of home improvements that can be easily made to ensure that elderly home dwellers are safe in their own homes.
According to the Cincinnati Enquirer, handheld showerheads and lever-handle faucets are easier to use at any age and grab bars are easily installed as long as the tub walls have adequate structural support. If the budget allows, installing a separate shower with a low-threshold entry and a shower bench is another safety measure for elderly homeowners.
"If our homes are designed with these principals in place, they are adaptable," interior designer Jeanette Knudsen, who owns Design for a Life Span in Mesa, Arizona.
Knudsen also recommended a very quick fix – using brighter lightbulbs and adding new lights to dark areas of the home to achieve visibility in all quarters.
Another light-brightening move in a home is the right choice of
window treatments
to bring in as much light as possible during the day. Affordable noise reduction shades from Blinds Chalet are made in honeycomb construction that blocks sound from traffic and other street noise for uninterrupted sleep, and can be raised fully for natural light during the day.
Bookmark/Share this page: