Bamboo sunscreen roller shades are attractive from the inside and the outdoors
Nov 4 2011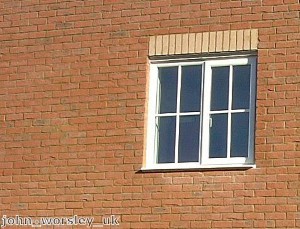 A bamboo sunscreen roller shade can present as attractive a view of the window treatment from the outdoors as inside the home.
A window treatment should be well-coordinated with a home's interior, but should also present an attractive view to passersby outdoors.
One example of that are the Tavarua Bamboo sunscreen
roller shades
from Blinds Chalet. The sunscreen shades are made from a sustainable product that is eco-friendly and biodegradable.
"Made from real bamboo woven into sunscreen patterns, these natural woven wood
roll up blinds
offer the functionality of a solar screen roller shade with the style and elegance of a bamboo shade," according to the company's website.
The shades are available in three different bamboo styles with varying openness factors - 8 percent openness for the Sendai style, 10 percent for Bamboo Palm and 20 percent for Akita – and a large variety of wood stains and color. Our bamboo roll up blinds are available as a standard shade with a visible roll or an upgraded version with a matching bamboo valance to hide the rolled up shade.
For affordability, Blinds Chalet's Tavarua sunscreen
bamboo shades
are currently being offered at a special discount beyond the usual low price provided by ongoing sales and discount coupons.
Bookmark/Share this page: