Cabinetry and shelving provide organized storage in a mudroom
Nov 3 2011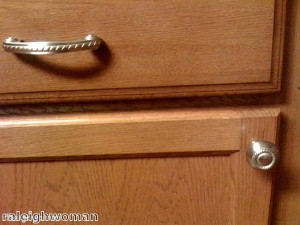 Cabinets and open shelving can create a multi-purpose area in a mudroom.
Adding wall cabinets with both closed-door space and open shelving can turn a mudroom into a multi-purpose space that does double duty as a home office.
Shelving and cabinetry also helps keep the clutter under control by taking it off the floor and surfaces and placing it out of sight, but in an organized way that makes it easier to find things more quickly.
"A mudroom is the ultimate drop zone, a catchall room for paying bills, crafting, doing laundry and so much more," according to Country Home magazine. "The mix of open and closed spaces allows you to organize paperwork behind doors while putting pretty stationery and journals in plain sight."
For a casual look and affordable price,
roller shades
are a good choice for a window treatment in a multi-task area. The selection from Blinds Chalet comes in a variety of colors and materials that are easy to clean.
If the mudroom also serves as a laundry area, a different set up - with a freestanding table instead of a desk - can provide a folding area when laundry is under way or as a workplace when home and school projects require space to spread out.
Bookmark/Share this page: