Functional items don't have to skimp on style in home design
Nov 2 2011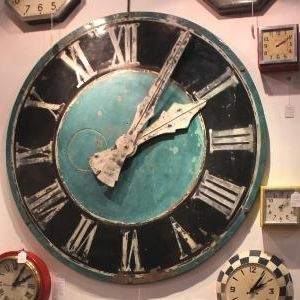 Clocks can be decorative as well as functional.
Some items are so much a part of our everyday surroundings that we don't see the possibilities of adding some style to a room by focusing on them. That includes clocks, which can continue to serve their important function while adding to the decorating scheme of a room.
Different rooms have different needs, and that applies to clocks as well. In a home office, it's important to know the date as well as the time so a clock should be one that includes both a time and date display.
A bedroom has a quieter function, but as the place where the day begins and ends, clocks are needed to wake us. But not all alarm clocks are the same, and homeowners should take into account how they prefer to wake - listening to music, by the sound of a loud buzz or a quiet beep, according to Rue magazine.
Window treatments
also serve an important function as well as contribute to the decorative look of a room. Soft
sheer shades
are durable, but have an elegant look that fits both contemporary and traditional décor. Blinds Chalet offers affordable soft sheer shades in light-filtering and room-darkening styles, depending on how much light control and privacy are needed in a particular space.
Bookmark/Share this page: