Bamboo woven wood shades are a good choice for a home workshop
Oct 31 2011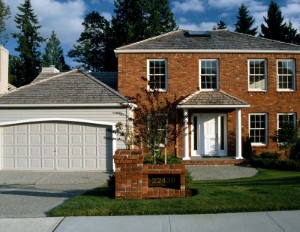 A section of a garage can be turned into a small workshop.
Rather than spreading out storage units and wall hooks throughout their garages, homeowners can create an efficient space for home improvement projects by setting up a workshop in one corner.
According to Better Homes and Gardens magazine, the workspace doesn't have to be elaborate – a potting bench can serve as a small tool bench with niches to store jars of screws, nails and other small items. Hooks can be added for hanging tools and a ruler can be screwed along one side of the bench top for quick measuring.
Keeping maintenance materials in proximity to each other gets projects off to an organized start. Like items should be grouped - paintbrushes, paint cans and other painting tools in a designated section, for instance.
A large pegboard can be painted in a checkerboard pattern, with each block holding tools for similar tasks. Rearranging the wall can be done easily by moving a few hooks, the magazine states.
To maintain security,
window coverings
should be installed along garage door windows. Bamboo
woven wood shades
from Blinds Chalet are an attractive addition, and their natural look fits with the woods used to construct the workshop. A number of free upgrades, including free edge bindings, are currently offered on selected woven wood shades.
Bookmark/Share this page: