Indoor greenery can be offset by the natural look of wood blinds
Oct 27 2011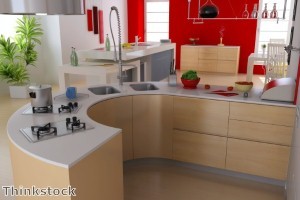 Shade-loving plants placed in a permanent setting can thrive indoors.
Finding a permanent place for plants saves homeowners from moving their greenery around the house when the seasons change, and that's particularly good for shade-loving plants.
The right
window treatments
will prevent direct sunlight from harming the shade lovers and can be chosen to coordinate the natural look that plants bring indoors. As ApartmentTherapy.com puts it, "Inexpensive indoor plants add life and interest to any room."
Wood blinds
have the same natural look as plant life and add a pleasant backdrop in nature's wood tones. The slats can be tilted easily to protect shade-loving plants when they are near a window.
In addition, the variety of wood tones available from Blinds Chalet can be matched to any wood furniture or wall trim. With each order of wood blinds, a crown molding valance and cord tilt are standard for inside mount blinds.
Upgraded cornice-style valances are mounted on the outside the window frame for a more elegant look.
If a homeowner wants to bring some life to a dark corner, then locating low-light plants there is an easy decorative move. The website recommends begonias, ferns, mint or swedish ivy among plants that require less light, but will vary according to watering needs.
Bookmark/Share this page: