Furniture and accessories need to 'grow' with a child
Oct 27 2011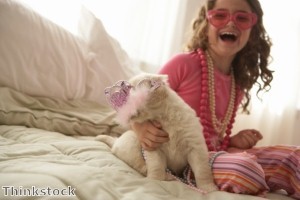 A child's room decor should change with her as she grows older.
Furniture for a child's room should be pieces that are versatile enough to "grow" with the youngster, bringing a classic look that will work with changes in color and accessories as the child gets older.
According to IdeasForHomeDecorating.com, parents have a wide choice of buying children's furniture in modular, stand alone or unfinished pieces, as well as bedroom sets.
To outfit the room safely, there should be no sharp edges or small moveable parts that can be removed and surfaces need to be easy to clean. For a window treatment,
roller shades
are also easy to use and clean, allowing the child to raise or lower them depending on how much natural light is needed. Blinds Chalet has a wide selection of colors and materials in roller shades that are made more affordable with ongoing sales and discount coupons.
Some furniture in a child's room should be able to do double duty. For instance, a bookcase can also be used as a bedside table.
To keep a child's room tidy, a variety of storage containers is useful. Lightweight bins and plastic containers help them clean their own rooms more easily. "Clear ones are also useful, as your child can see instantly where things are," the website advises.
Bookmark/Share this page: