Fall is a time to try new decorating styles based on design 'concept'
Oct 27 2011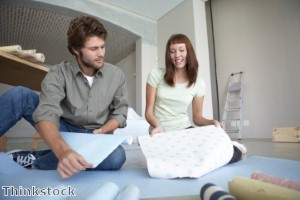 Coming up with a "concept" for a room helps the design process move forward.
Fall is a good time to consider a new look for a home, whether to spruce things up for the holidays or to try out new color and decorating trends that are introduced by the home design industry.
"A lot of new things come out [in fall]," Kari Henshaw, principal at Vancouver's Insight Design Group, told the Ottawa Citizen. "And everybody kind of shifts - at least, that's what happens for me. My mind starts shifting during fall because it's the time of year you start nesting and re-evaluating in general."
Henshaw recommends that homeowners don't just decorate for the holidays, or any one season, but take a long-range view on their décor needs. Her advice is that they do their homework on an overall concept for a room, then work in the details.
"This goes back to my whole philosophy on design - have a vision and stick to it," Henshaw told the newspaper. "When there's some continuity to your whole house, that's what makes it more successful."
She suggests people start by putting together a "concept board" with clippings from magazines for design ideas and swatches of fabrics. Whether they are making over a room or just updating an established look, the process is the same. Once the main concept is decided, new accessories, lighting, rugs and other secondary items can be put in place.
To enhance lighting as the shorter days of winter approach, different
window treatments
that may help bring more natural light into a space should be considered. Horizontal fabric shades from Blinds Chalet, currently offered at a special discount, manage light well when the shade is up or down because the shades can also be tilted to let in light.
"They are made from easy to clean fabric material but offer the function and versatility of a venetian blind," states the company's website. "With the softer look of a window shade, each horizontal fabric shade is a venetian blind, roman shade, and pleated shade all in one."
Consumers who like to follow trends should look for camel-colored leather pieces, warm gray tones and textured felt and wools this fall.
"Don't think that just changing one pillow will suddenly make a big difference," she said. "But if you've added in a throw, a couple of new toss pillows, area rugs and maybe some new bedding, you can certainly have fun and update your look."
Bookmark/Share this page: