Valances and cornices fit well with a mix of vintage and modern furnishings
Oct 25 2011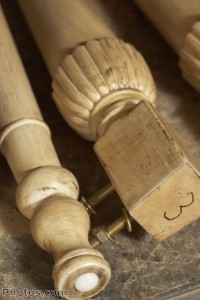 A home's color scheme should coordinate well with a mix of vintage and modern furnishings.
As homeowners try to integrate vintage items with contemporary furnishings, they need to consider the color schemes and textures that coordinate well with both the old and the new.
Pastel colors are prominent in cottage-style decorating and work best in dusty, muted tones to evoke the look of traditional cottages. They can be offset by wood valances and cornices in a light wood finish or white that also complements a wide range of
window treatments
available from Blinds Chalet. The company's selection of wood and
faux wood blinds
come with a free valance.
According to CottageStyleDecoratingGuide.com, print
curtains
look best when they include the wall color as one of hues in the pattern. Solid or patterned, a lightweight fabric will make the best use of natural light and not overwhelm the airy look of cottage style decorating.
Gray with a hint of blue offers a good base color for the traditional white trim, fabrics and painted furniture of cottage decorating, according to the website. Accessories are often vintage items, such as collectibles displayed on shelving and side tables, and baskets used for storage. Artwork frequently depicts seashore or gardening themes.
Bookmark/Share this page: