Eco-friendly bamboo woven woods shades have variated textures and colors
Oct 21 2011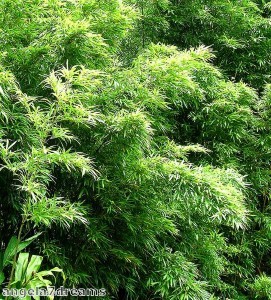 Woven bamboo has become a popular, eco-friendly choice for window coverings.
Variated textures and colors in bamboo woven woods shade make them unique every time they are chosen for a window treatment.
But customers of the woven woods offered by Blinds Chalet can rely on the high quality of each set they choose. The environmentally friendly
bamboo shades
are chemical and pesticide-free so they are not only durable, but safe even for a child's room.
Blinds Chalet has ongoing sales that make woven woods an affordable choice. When consumers request a free sample, they automatically receive a discount coupon. Currently, free edge binding and privacy blackout liners are being offered with the purchase of four or more sets of Tavarua bamboo shades.
While woven woods can reduce light when fully drawn, privacy linings are particularly helpful for bedrooms and can reduce glare on TV and computer screens. As with other shade and blinds styles, a standard shade with a visible roll is available, or the basic shade can be upgraded to include a valance to hide the rolled-up shade.
Woven woods shades feature different levels of openness in a wide range of colors and natural stains, including tones of light and dark oak, walnut, palm and hazelnut.
Bookmark/Share this page: