Many benefits come with versatile honeycomb cellular shades
Oct 21 2011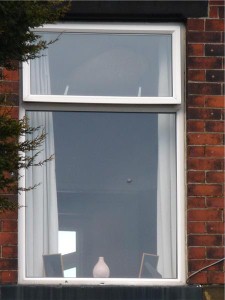 Honeycomb cellular shades are wonderful insulation for rooms in all seasons.
Honeycomb cellular shades
have many benefits - great window insulation, easy use with a continuous cord and a wide color selection.
Available in both single and
double cell shades
from Blinds Chalet, the honeycomb construction traps air so that heat loss is reduced during winter and solar gain from outdoors is minimized to keep rooms cool in summer.
"All
cellular shades
come with free color coordinating, quality aluminum or UV-treated headrails," states the company's website. "Cell shade headrails will be color coordinated to the fabric but not always as an exact match. Continuous cord and cordless headrails are white with a color coordinated insert."
On selected sizes, a one-touch cordless option is available. In addition, Blinds Chalet is offering a free upgrade to duofold, or top down bottom up, on selected shades for a limited time. One of the styles included in the offer is the Premium Translucent Double Cell shade, which come in a large selection of colors to coordinate with any room décor.
Express and Premier
cell shades
are made with soft touch fabrics. "The fabric does not look like paper like many other brands," according to the company's website. "It is designed to give a real fabric look and yet still be durable and easy to clean."
Bookmark/Share this page: