Designer John Derian buys 18th century home
Jul 2 2010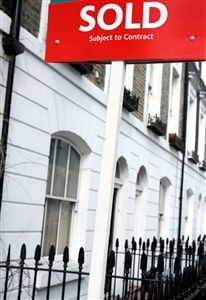 Designer John Derian buys 18th century home
John Derian, the King of Decoupage, made an unlikely purchase recently. While traveling through Provincetown, he saw a dilapidated sea captain's house from 1789, reports the Boston Globe.
"I wasn't even looking to buy a place," he told the newspaper. "But I had a feeling about this one."
Some might call that feeling a little strange, as the news source suggests that the house was literally falling apart in a few places and about to fall apart in others. The wallpaper was barely sticking to the walls, the foundation was uneven at best and the wiring was completely outdated.
Chimneys were rebuilt and the kitchen has electricity, but Derian still emphasizes the antiquity of the home by leaving much of the wallpaper intact. He's bought tables, chairs and other furnishings at a flea market. Derian told the Globe that he's "drawn to antique things."
People who are interested in giving their own home that classical feel should think about buying
wood blinds
, especially distressed wood blinds, which are crafted specifically to look aged, with scratches, dents and nicks.
Experts at Buzzle.com claim that these can give windows a historical look and old lace table clothes can add a classical touch to the frame.
Bookmark/Share this page: