ComforTrack cell shade offers insulation and blackout fabric
Oct 17 2011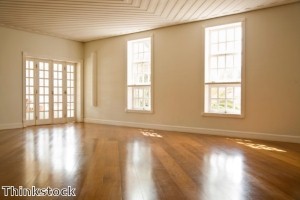 ComforTrack double cell shades provide additional insulation against heat loss from windows in winter.
Cellular shades
are a good choice for energy savings, because they offer good insulation from window drafts and strong sunlight. They come as both
single cell shades
or
double cell shades
, with double cells offering more insulation for rooms that need more protection from the elements.
Blinds Chalet's line of ComforTrack double cell shades offered the additional value of blackout fabric for areas of the home, such as bedrooms, that require more room darkening.
"ComforTracks are designed with a unique sidetrack system for greater insulation than a standard honeycomb cell shade," according to the company's website. "If a cell shade is like putting a jacket on your windows, the ComforTrack Plus system is zipping up that jacket for added warm."
These shades are designed for indoor mount windows only. The ComforTrack side tracks are attached with double stick tapes and magnets and the tracks can be removed for cleaning.
Color selections include several shades of off-white, tan and brown, as well as light green and blue.
For a limited time, the ComforTrack double cell
blackout shades
are available with a free top down, bottom up option.
Bookmark/Share this page: