Aging in Place design changes help elderly live in their own homes longer
Oct 13 2011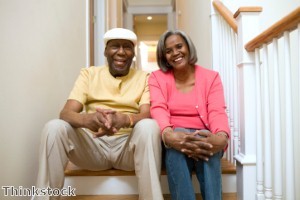 Homes can be retrofitted to meet the changing needs of senior citizens.
For seniors who want to live in their own homes for as long as possible, there are ways to modify their living space to make it safe and comfortable to meet their evolving needs.
The Oregonian reports that in observance of this week's National Aging in Place Week, families can learn about retrofitting homes for the elderly. That is in keeping with the architectural trend of universal design, which creates living environments that can be used by people regardless of disabilities, age or other factors that may limit them physically.
"Today more and more adults want barrier-free homes where they can 'age in place,'" Stacey Foisy, a certified aging in place specialist with a Portland contractor, told the newspaper. "As families prepare to gather for the holidays, it's important that you take time to assess your current living environment to make sure all your needs are taken care of."
According to guidelines for aging in place from the National Association of Home Builders (NAHB), some common changes include step-less entryways, wider doors, covered porches and main entry, rocker light switches that are easy to turn on, well-lit hallways, non-slip flooring, levered door hardware and minimal or flush thresholds.
Kitchen cabinets should have more open shelving or glass-front doors, roll out trays and lazy susans to access cookware and food products, as well as a contrasting color edge on counters to provide better visual orientation to the work area.
NAHB's checklist calls for as many windows as possible to increase natural light in a dwelling. Windows should have hardware that's easy to operate and should either be built lower or tall windows should have lower sills.
Blinds Chalet offers motorized
window blinds
or shades that can be controlled by a remote control or through wall switches. The added benefit of a remote-controlled, motorized window treatment is that they can run on batteries with no need to install electrical wiring. One of the company's offers currently allows consumers to get a free set of motorized
roman shades
if they buy three sets.
Bathrooms are one of the areas of most concern to seniors since there is greater potential for falls in a wet environment. NAHB suggests that bathroom sinks be lowered and showers have no-lip or roll-in entries for those with wheelchairs. Height adjustable and hand-held shower heads are recommended in the bath. Faucets in both the bath and kitchen should have lever handles and anti-scald controls.
Bookmark/Share this page: