Blackout shades come in many styles to bring about restful sleep
Oct 10 2011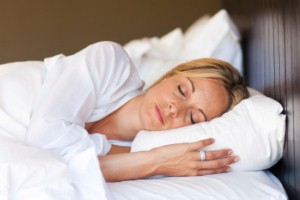 Getting a good night's sleep may involve choosing the right window treatment.
It's no secret that people who are light sleepers can be awakened easily by noise or other disturbances.
Researchers are finding keys to getting a good night's sleep may sometimes come down to something as simple as installing a window treatment that's conducive to a restful atmosphere. Blinds Chalet offers a wide selection of room darkening and
blackout shades
in styles that include bamboo woven woods, soft sheers and
roman shades
. Bamboo blackout shades are currently being offered with free edge binding.
The way in which a sleep environment dovetails with a person's physiology also has an impact on how well they may sleep. Those who have trouble getting to sleep, or staying asleep without tossing and turning, may benefit from neuroscience research at Massachusetts General Hospital.
A research team there found that a brain rhythm normally associated with wakefulness - the alpha signal - can become intensified during sleep and increase the chance of being awakened by noise.
Another step that can be taken to insure a good night's sleep is to create a restful atmosphere by shutting off TVs and other electronics for a period before bedtime.
Bookmark/Share this page: