Roller shades are attractive and affordable for a hobby room
Oct 4 2011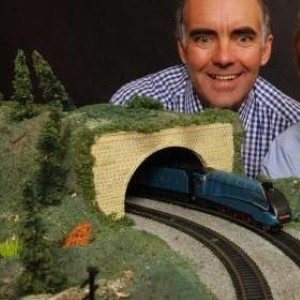 Whether it's a toy train layout or a table for craft work, a hobby area requires the right lighting.
Homeowners who are considering setting aside an area of their basement to set up a hobby center need to consider maximizing the amount of natural light that is available for the activity.
Basement windows are often smaller than windows at street level, so any window covering that is used should allow in as much light as possible and provide privacy at night.
Roller shades
from Blinds Chalet are easy to clean, durable and can match any color scheme. with ongoing sales and discount coupons, they are affordable for any budget.
A finished basement can provide plenty of space for a hobbyist to indulge their special interest, whether it's model trains, woodworking or arts and crafts, according to HandyDirectory.com. Shelving can be installed for storing supplies and tools, and a work area can be spread out.
Once the practical needs of the hobby room are met, comfortable seating should be available for both the hobbyist and visitors. Accessorizing can revolve around the hobby.
"Think of your hobby as the theme. Choose pictures that represent your hobby," the website advises. "You can also display items you've completed and take pictures if you go to conventions or competitions to put in frames and hang in your hobby room."
Bookmark/Share this page: