Embassy micro blinds easily fit hard-to-cover window shapes and sizes
Oct 3 2011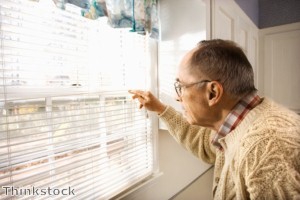 Blinds Chalet's Embassy micro blinds offer superb light control and privacy.
Mini blinds
come in all types of finishes and size slats within the selections offered by Blinds Chalet.
The narrowest slat size offered is the Embassy ½-inch micro blind. Narrow slats close more tightly and can be fitted easily to windows that are a challenge to cover because of an unusual shape or size.
"With many colors to choose from its easy to match to your home or office décor," according to the company's website.
Micro blinds have an all-metal headrail, attractive two-slat double valance and surable six-guage, spring-tempered aluminum slats.
The wide color selection includes several shades of off-white and white, black, dusty rose, federal blue, garnet red, imperial jade, pastel peach, pink, smoky gray and teal. There is also a unique transparent aluminum slat offered in the Embassy line.
To get exactly the color they want, Blinds Chalet recommends that customers take advantage of their free samples before ordering. Each free sample comes with a discount coupon that offers a significant savings of 30 percent off the regular price.
Beside being easy to clean and durable, Embassy micro blinds offer good light control as well as privacy when fully drawn.
Bookmark/Share this page: