Natural, energy-saving window coverings among Blinds Chalet's best sellers
Sep 27 2011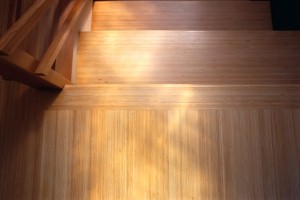 The natural beauty of bamboo can be found in window shades, flooring and furniture.
Among the best-selling
window blinds and shades
from Blinds Chalet are those that use natural materials and have energy-saving benefits.
Choosing
wood blinds
or
bamboo shades
- some of the company's top sellers - is in keeping with the trend to use as many self-sustaining products as possible and employ green construction practices in home building.
Classic wood blinds have a simple, elegant look that go as well with upholstered furnishings in a comfortable living room as the wood furniture pieces in a home office. As an affordable alternative, the rich look of wood can also be obtained with Blinds Chalet's wide selection of
faux wood blinds
.
For additional insulation,
cellular shades
are the best choice because the honeycomb construction is engineered to trap air. Heat loss is reduced during cold months and heat gain in a room is minimized in warmer seasons.
For the ultimate in eco-friendly materials, bamboo and wood are woven together to make unique fabric for Blinds Chalet's woven woods selections. More than 20 patterns and colors are available with privacy lining available in all hues and coordinated binding on most woven woods edges.
Bookmark/Share this page: