Controlling light adds to comfort of a room in Feng Shui terms
Sep 21 2011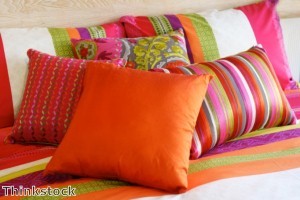 The colors brought into a room can set the tone of it, according to Feng Shui.
Light and dark colors can influence the good vibes of a home, as experts in the ancient Chinese practice of Feng Shui believe.
Although Feng Shui is mostly concerned with the art of furniture arrangement, other room elements such as color play a role in this spiritual system of interior design.
"Dark colors can either be relaxing or depressing, light colors can be uplifting or annoying, and extreme colors can be exhilarating or aggravating," according to RentalDecorating.com. "Pay attention to how these colors make you feel. Sometimes you will enter a space and feel naturally relaxed. Other places can have a negative effect, making you feel uncomfortable."
The principal behind Feng Shui is to enhance energy in one's home that is beneficial to health, prosperity and relationships.
In addition to color selection, the amount of light brought into a room can also be controlled by the selection of
window treatments
.
Cellular shades
from Blinds Chalet, which have the added benefit of controlling heat loss in winter and heat gain in summer, come in translucent materials that allow light to filter in while providing privacy and insulation.
Bookmark/Share this page: