Soft sheer shades are a versatile choice for multi-function kitchens
Sep 19 2011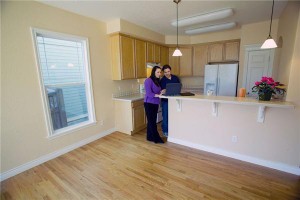 Planning kitchen design around the activities of the room helps fill a household's needs best.
As daily activities evolve for growing families, the kitchen can become a place that embraces different functions by adding new elements to the room's design.
For instance, setting up a small desk area in a corner of the kitchen means designing an area that will coordinate with shelving units without disrupting the travel patterns needed for food preparation.
"With a trend for more open-plan living, the kitchen is the hub of the home where all the family can congregate, so it can cater for many different other activities and makes it worth spending the money on, as well as adding value to your property," said Ronnie Whelan, editor of Essential Kitchen Bathroom Bedroom magazine.
Whelan said high-gloss finishes are one of the current trends in kitchen design, but homeowners are choosing to mix and match different colors to put their own stamp on their decorating style.
Blinds Chalet has a wide selection of soft
sheer shades
that are a good choice for kitchen
window treatments
because they coordinate well with both contemporary and traditional décor. Installing these light-filtering shades can also bring a bright and airy atmosphere that complements the hub-bub of the kitchen.
Bookmark/Share this page: