Skylight shades from Blinds Chalet have added benefit of room darkening material
Sep 15 2011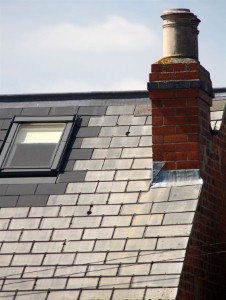 Pleated skylight window shades come in room darkening materials from Blinds Chalet.
Pleated skylight shades from Blinds Chalet come with the added feature of room darkening material to control light easily in sky-lit rooms.
"Our room darkening skylight shades are an excellent way to block unwanted light from entering through skylight windows," according to the company website. "Designed with no holes privacy, our skylight shades block more light than standard
pleated shades
."
These shades also provide a savings in energy costs because they insulate the windows at the same time. They can reduce heat gain by as much as 50 percent in the summer and reduce heat loss by up to 40 percent during cold months.
Another benefit is the reduction of ultraviolet rays which can cause fading of furniture, carpets and other soft furnishings. Because they are cordless, they may require a pole to operate in very high windows.
Skylight shades are available in a variety of colors, including various shades of brown, gray and off-white. Hardware and cords for all skylight coverings come in off-white
When consumers order a free sample, they receive a discount coupon that allows them a 30 percent reduction off the regular price.
Bookmark/Share this page: