Textured look featured in crinkle fabric shades for noise reduction
Sep 7 2011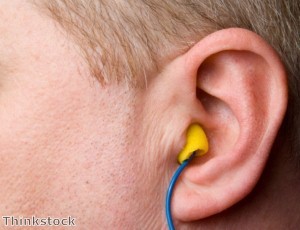 Earplugs won't be necessary for a good night's sleep if homeowners choose to install noise reduction window shades.
Noise reduction shades are an excellent investment for light sleepers who are easily disturbed and can't get a good night's sleep. Traffic noise, nearby trains passing or neighborhood sounds all are absorbed by custom-made shades from Blinds Chalet.
"Sound absorbing
window shades
are perfect for stopping unwanted noise. The unique cells within
cellular shades
trap light, UV rays and sound," states the company website.
Blinds Chalet's wide selection includes several lines of both cellular shades and fusion shades.
Cell shades
are considered the best
window coverings
for sound absorption, and are particularly helpful in home theaters because they block light as well as noise.
Fusion shades are a good alternative because they have a cellular construction liner for
roman shades
, a popular design choice that goes with both contemporary and traditional décor.
Among the many types of noise reduction shades are crinkle fabric translucent
single cell shades
, which are made from a soft and durable spun lace material. Crinkle fabric shades are made with "D" shaped honeycomb cells to retain their pleat form and shape over time.
For a limited time, Blinds Chalet is offering a top down bottom up option for crinkle fabric cell shades at no extra cost.
Bookmark/Share this page: