Roman shades have distinctive style without giving up practical functions
Sep 7 2011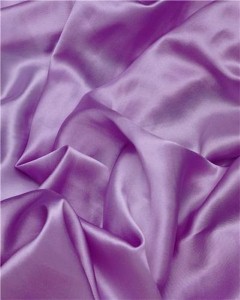 Roman shades from Blinds Chalet are made from polyester materials that resemble silk among other fabrics.
Homeowners who admire the classic look of
roman shades
don't have to forfeit functionality when they order these versatile
window coverings
for their home.
"Roman shades are beautifully hobbled to give you a 'tear drop' look on your windows," according to Blinds Chalet, which offers a wide range of materials and colors in this distinctive treatment. "Light filtering roman shades allow a soft ambient light to enter your home and still give you total privacy. "
With looping cord control on larger size shades and room darkening options, roman shades are available from Blinds Chalet in a woven wood look, as well as materials that include satin, silk, suede and textured linen.
The Enviro Fusion Roman Shades are designed for energy savings with a cellular shade liner for insulation. These shades combine the best of a roman shade and a cell shade. The cellular shade liner is attached and raises and lowers with the roman shades.
One of the company's specialized roman shade is the EnviroFusion shade, which comes with a cellular shade liner for energy efficiency. The liner raises and lowers with the roman shade to keep its unique style intact.
Bookmark/Share this page: