Soft sheer shades offer an attractive backdrop to cottage style furnishings
Sep 6 2011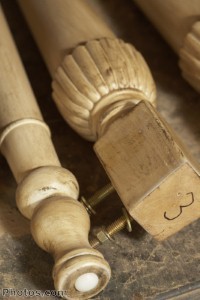 Vintage furniture is an important element of cottage interior design.
Comfortable fabrics, light colors and furniture that has a vintage appeal are the types of things that turn any style home into one with a cottage atmosphere.
Furniture in the cottage style shouldn't be heavy or stuffy, according to CottageStyleDecoratingGuide.com.
"Wicker, light wood pieces or overstuffed, upholstered seating can all be used, but textiles that convey the cottage look are most often chintz, toile, florals or plain, textured fabrics," the website states.
The same approach can be taken with
window coverings
, such as soft
sheer shades
available from Blinds Chalet. While they add a clean, uncluttered backdrop to vintage accessories, they also soften the light allowed into a room without sacrificing a view of the outdoors.
When it comes to choices in flooring for the cottage style, floral area rugs in pale colors or a simple sisal rug on top of hardwood floors work well.
To continue the cottage theme, the decorating website also recommends using slip covers that can be changed easily to reflect a shift in seasons. Using older pieces with worn paint, shells to reflect a seaside theme or floral prints for a garden motif are other popular ways to convey cottage living.
Bookmark/Share this page: