Celebrate school logos and colors with Blind Chalet's collegiate shade collection
Aug 31 2011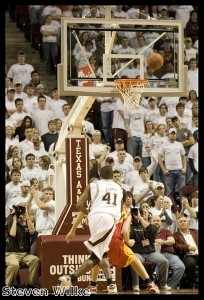 College students can display their school pride with collegiate-inspired roller shades.
For students going off to college in the fall, or those who want to celebrate their school's teams at home, Blinds Chalet has a collegiate roller shade collection that can be customized with any university colors and logos.
The shades celebrate all of academia, from the smiling Blue Devil emblazoned over a large "D" for Duke University to a steam engine train that represents Purdue University's Boilermakers.
"Choose from the official logos and colors of your favorite college teams," according to the company's website. "Each team has multiple logos and color combinations that are perfect for kid's rooms or creating that perfect game room."
In addition to white, the color of the window shade may be a school hue such as red, black or mustard yellow.
The
roller shades
are made in light filtering material, but may be upgraded to blackout fabrics for added privacy or light blocking. All shades can be customized to fit specific window sizes with the respective logos and team initials or names made proportionate to the size of the shade.
All of Blind Chalet's collegiate roller shades are currently on sale with 30 percent off the original price.
Bookmark/Share this page: