Window treatments available in all colors and wood tones to set a room's mood
Aug 31 2011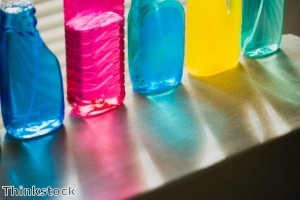 Every color of the rainbow is available in window coverings from Blinds Chalet.
Psychologists have long believed that colors affect people's feelings and moods. In home decorating terms that means the colors chosen for a house can influence not only its style, but how comfortable it makes those who live there.
Blinds Chalet's
window blinds and shades
come in all colors of the rainbow and a large selection of wood tones that can be matched to a homeowner's existing furniture or room trim. Ongoing sales and discount coupons make them affordable as well as functional.
"Colors can affect the mood and feel of a room," according to the company's website. "For instance grays and off white colors give a spacious feel while darker colors give intimacy. The trick is to choose colors that work together in a pleasing combination."
Blind Chalet has a wide family of colors in every hue so the match for a room can be as specific as possible, but the company has found that certain colors work best in specific areas of the home.
"Yellow communicates happiness and is a good choice for bathrooms, kitchens and entry ways," states the website. "Blue is often recommended for bedrooms and bathrooms. Purple is an excellent accent color."
Bookmark/Share this page: