High quality and long-term value are what consumers are seeking in design
Aug 30 2011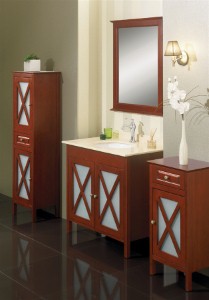 A mix of simple lines and traditional style are what consumers are choosing for their interiors.
Consumers who have been re-evaluating their needs in terms of downsized lifestyles in recent years have begun to choose products for the long term as part of their decorating plans.
"The new consumer landscape is characterized by quality, longevity, sustainability and significance," CosmoWorlds.com reports. "In this context, a new generation of designers are researching forgotten skills and traditional craftsmanship is making a comeback."
Instead of over-the-top luxury items, home décor is now expected to have cleaner, simpler designs with a timeless quality. A certain amount of nostalgia for what is comfortable and secure is also expected to influence their choices in fabrics, furniture and
window treatments
for years to come.
The website states that high quality, reliable service and economic value are what homeowners are looking for and they can find all of that at Blinds Chalet, which works to make window treatments both beautiful and functional.
Energy-saving window treatments such as
cellular shades
are such an example. They come in both translucent and blackout fabrics as single or
double cell shades
. One version, the translucent double cell shade, is being offered for a limited time in an upgraded top down botton up style at no extra charge.
Bookmark/Share this page: