Blind Chalet's selection of roller shades fit any home décor or color scheme
Aug 26 2011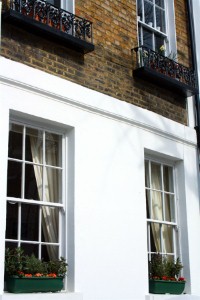 Roller shades are among the most versatile window coverings for a home.
Roller shades
are among the most versatile and affordable
window treatments
that homeowners can install in their homes.
But today's roller shades aren't the simple shades of yesteryear – they come in special fabric patterns, colors, weaves and materials. The variations are so broad that they can fit any number of lighting and privacy situations as well as both contemporary and traditional room designs.
"Blinds Chalet offers the classic lines of a roller shade with the added beauty of soft,
drapery
style fabrics," states the company's website. "Choose from a vast collection of light filtering, blackout and sunscreen fabrics for the privacy and light control that you need."
Also available are
roller blinds
that come in matching fabrics to Blind Chalet's line of
roman shades
.
All roller shades from the company include a fabric-wrapped bottom rail, with cords available in white and off-white. Currently, a 30 percent off sale is available on roller shades.
Among the roller shade selections are those made of environmentally-friendly fabrics, woven woods and vinyl. Atranslucent shade made of PVC-free polyester fabric with a ribbed pattern also is available in colors of chocolate, coffee, ivory and white.
Bookmark/Share this page: