Horizontal fabric shades offer apartment dwellers versatile decorating options
Aug 25 2011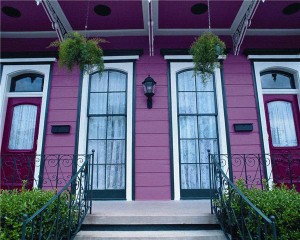 Apartment dwellers can personalize their home spaces at affordable prices.
Today's apartment dweller has a variety of affordable options to brighten up any space, owned or leased, without giving up their personal style.
While living in a rental unit brings with it a number of restrictions about what can be done with walls and flooring, LowesCreativeIdeas.com suggest making small changes such as removing the standard wall plates on electric switches and replacing them with some that match a room's colors and furniture. When it's time to move, the originals can be re-installed.
Horizontal fabric shades are a good choice for apartment decorating because of the range of fabrics, colors and patterns offered by Blinds Chalet. They have the look of a window shade, but the individual slats are reminiscent of a venetian blind that manages light by controlling the angle of the slats.
Area rugs also come in many of sizes, shapes and textures and can tie together furniture pieces into a cozy, unified look. Some are bold enough to set the tone for the entire room.
In the same way, wall appliques offer a peel and stick decorating option that won't leave a trace when moving day comes. They vary from soft floral trims to bold prints that enhance walls and other hard surfaces.
Bookmark/Share this page: