Green design trends are influencing homeowners' choice of furnishings
Aug 22 2011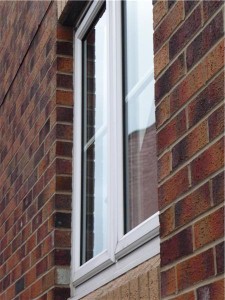 Adding energy-saving window blinds or shades is in keeping with green design trends.
Homeowners are looking for a mix of traditional and contemporary furnishings that coordinate well with green design trends that include natural finishes and sustainable materials.
"Honest architecture is the order of the day as homeowners look to simplify their lives, and by association, their houses," said design writer Jenny Sullivan told USA Today. "This mantra of zen is playing out in interior spaces with natural finishes, clean lines, and few frivolous embellishments."
Among the wide selection of energy-saving
window shades
and blinds from Blinds Chalet are those that also carry a GreenGuard certification, which is granted by the GreenGuard Environmental Institute for products that meet the institute's standards for indoor air quality. They are currently on sale with 30 percent off the regular price.
Sullivan and other design experts say they are seeing a resurgence of ethnic-inspired, textured soft goods as well as modular furniture that can be moved into different spaces and used for a variety of functions. In addition, the desire for comfortable furnishings with long-term value is influencing the choices that consumers make in fabrics, furniture and
window treatments
.
Bookmark/Share this page: