Pleated, light-filtering skylight shades offer style and energy savings
Aug 22 2011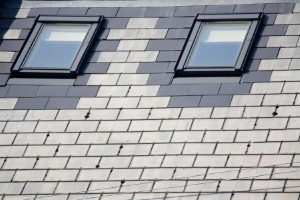 A pleated skylight shade filters light and saves energy.
Homeowners who have skylights in their houses frequently face a dilemma of which
window coverings
will work best to control sunlight and save energy.
Installing pleated, light-filtering skylight shades from Blinds Chalet is a solution that addresses both the lighting and the energy issues.
"Our pleated skylight shades in light filtering fabric are ideal for energy savings while still allowing filtered light to enter the room," according to the company's website. "Each skylight shade opens with minimal stack for maximum view-through."
The shades, available now at a 30 percent savings, are also designed with so there are are no holes in the front of the fabric through which light can penetrate. By reducing UV rays, the shades reduce fading of furnishing and carpets.
Blinds Chalet estimates that skylight shades can reduce heat gain by as much as 50 percent in warm months and reduce heat loss up to 40 percent in cold weather.
The company also points out that skylight shades are for inside mounting only and that total shade area cannot be larger than 18 square feet. Hardware is available only in off-white, but the fabric shades come in a range of colors. Because they are cordless, skylight shades may require a pole to operate in very high windows.
Bookmark/Share this page: